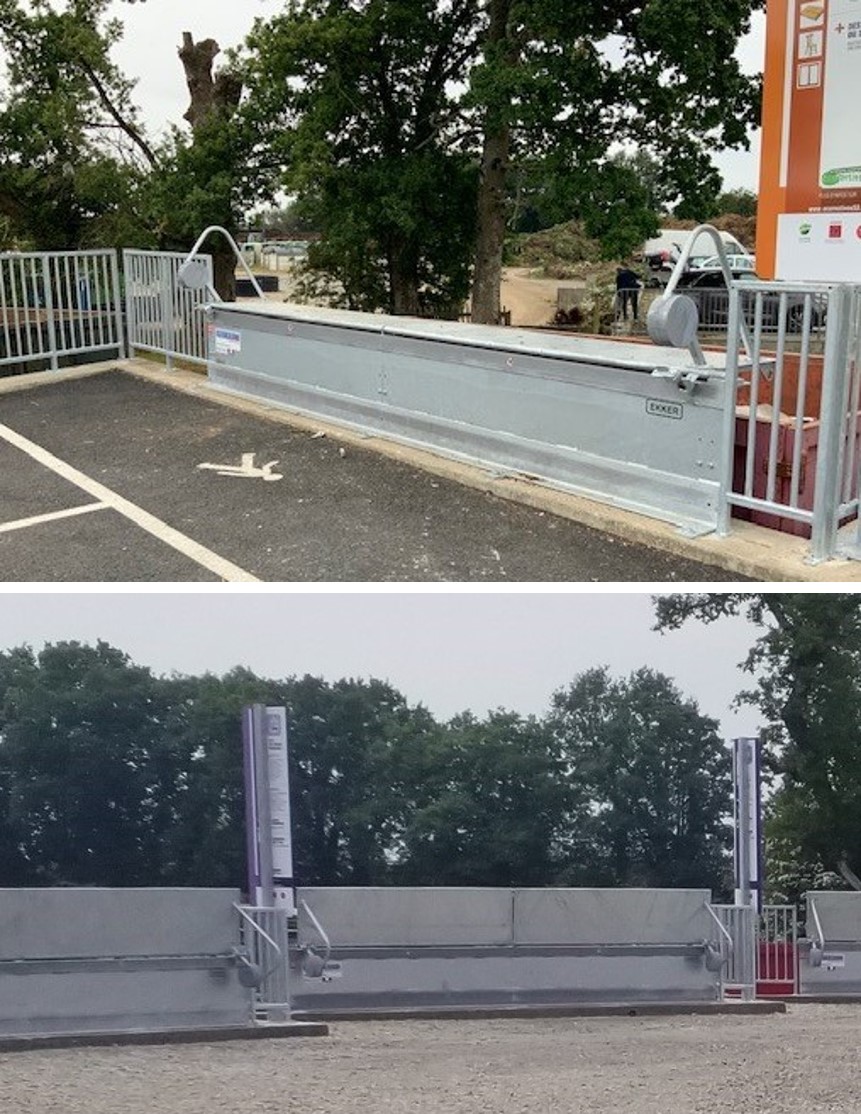 Definition:
Safety system from the top of the platform in removable skips.
Hot-dip galvanised welded assembly Version offering an excellent
strength/price ratio.
Can be used for all types of waste for manual emptying:
- cardboard, green waste, furniture, rubble.
Application:
When the height of the skip is at most 0.6m
above the level of the platform floor.
Type of products:
All types of waste
Payload:
500 Kg for the 2 weirs